Harris 2015 Quarter Midget Full Containment Seat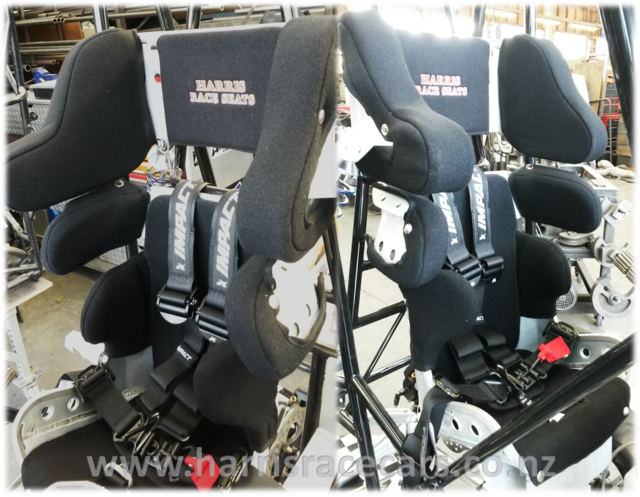 Seat made to suit the driver -give us your measurements and we will build a seat to fit you.

High quality wool fire retardant upholstery for head and shoulder restraints, headrest, rib supports and base.

Light weight Seat from 2mm high quality aluminium with flared lightening holes for weight and extra Strength. Comes with full back pad.

Seats reinforced for extra strength.

Adjustable strong reinforced shoulder and head restraints with energy absorbing impact foam.

Fits with all head and neck restraint systems.
Posted: Tue 07 Jul 2015